Product Description
Description
A full length bumper guard that attaches to the rear bumper using a 3M adhesive tape. The flexible body compresses to cushion and block minor parking bumps that would otherwise scuff or scratch the bumper surface. Lower profile design and angled surface gives the product style that will complement any vehicle.
BumpTek RP-series is crafted from a quality material that's light weight, flexible UV resistant and designed for all weather use. Product remains flexible even at freezing temperatures. Made in Europe. For proper adhesion the install area must be flat and the adhesive tape must make contact with the surface (Please reference the product specs above and decide if there is sufficient clearance).
Specs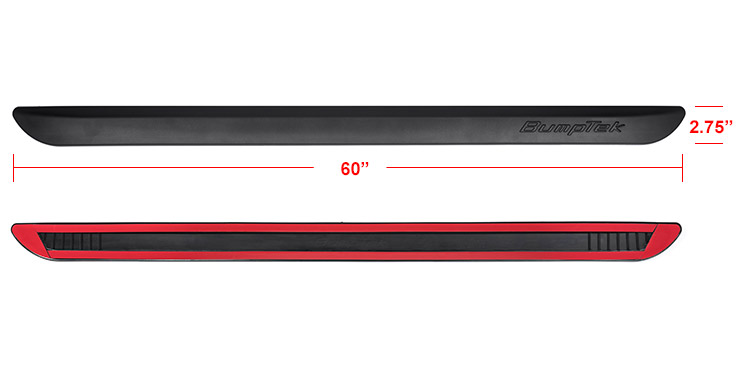 Overall width = 60 inches Height = 2.75 inches
Features
MADE IN EUROPE – Where quality is a priority
Soft Flexible Material – Cushions parking related bumps
FlexCore Design – For a better fit and added shock absorption
3M Adhesive Tape – Quality adhesive provides all weather durability
Matte Black Finish – Will add style and complement any vehicle color
All Weather – For hot and cold climates
---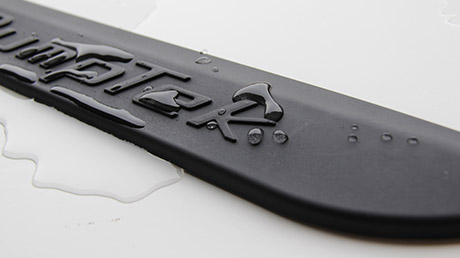 All Weather Material
BumpTek is designed for heavy-duty outdoor use; rain, sleet or shine BumpTek is designed to be used outdoors 24 hours a day, 365 days a year. For maximum performance BumpTek is constructed from a chemical, UV and weather resistant revolutionary flexible foam material that remains flexible even in freezing temperatures.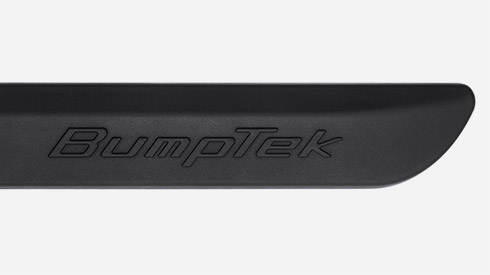 Matte Black Finish For OEM Appearance
The matte black finish of BumpTek enables it to blend in with any vehicle providing an OEM appearance and maximum protection. While blending nicely with any color vehicle, BumpTek aides in protecting your vehicle against damage from minor parking bumps.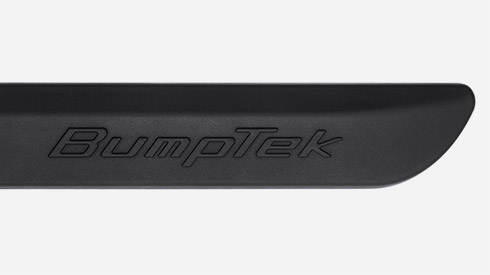 3M Acrylic Adhesive Tape
Using only the best quality products, 3M acrylic adhesive tape provides better durability and superior adhesion. 3M auto adhesive is used for all weather durability and quality, when properly attached BumpTek will stay in place until you want to remove or replace it.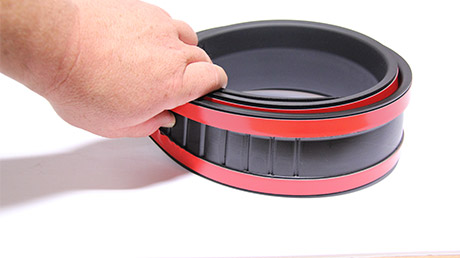 Flex Core Design
The unique flex core design gives BumpTek the flexibility to wrap around the car bumper, conforming to its shape for a snug and custom fit. In addition, to the cored out design providing a better fit, it also provides BumpTek with added impact absorption properties.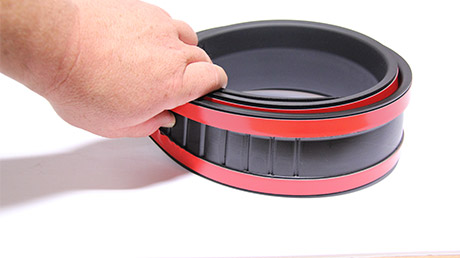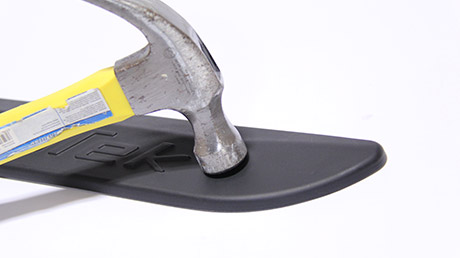 Impact Resistant Material
Super strong foam rubber flexes to absorb low impact parking related bumps. BumpShox was designed with amazing resilience and compression rate so it absorbs impact energy and flexes back to its original shape.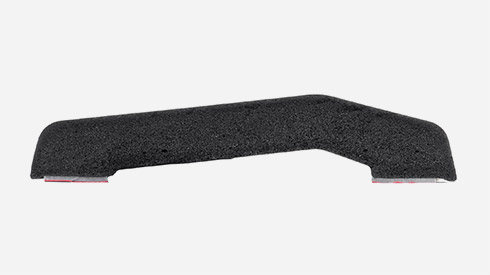 Air Pocket Design
BumpTek's air pocket design cushions minor parking bumps. With the raised area running linear to the entire surface, providing a central strategic impact zone, designed to flex and compress during parking bumps to absorb the impact energy, BumpTek provides maximum protection.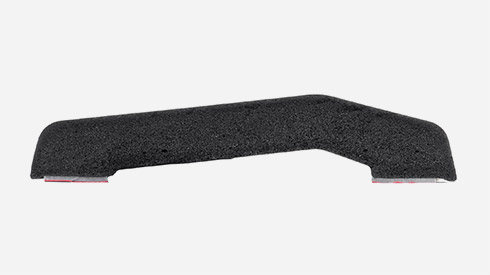 ---
FlexCore Design

Strong and pliable

3M Adhesive

Adhesive Tape is super strong

Matte Black Finish

OEM appearance blends in well

ALL WEATHER Material

UV resistant and weather rated
Installation/Removal Instructions
Step 1
WASH VEHICLE BEFORE INSTALLING
Installation area must be clean, dry and wax free. USE PROVIDED 3M CLEANING PADS TO PREP BUMPER SURFACE.
Step 2
HOW TO CENTER YOUR FLEXY GUARD
Before installing, find the raised notch located on the top of the product. This indicates the midpoint of the product. When centering your Flexy Guard line up the raised notch with the vehicle emblem or license plate. We recommend placing a small piece of masking tape to mark the center of the bumper.
Step 3
HOW TO LEVEL YOUR FLEXY GUARD
For a level installation we recommend using masking tape to mark the desired install location and/or use a reference point on the rear bumper (i.e. reflectors) that you can use as a guide to make sure product is level.
Step 4
INSTALLING YOUR FLEXY GUARD
Peel off the red liner. Attach product to the bumper gently (Note: DO NOT PRESS DOWN FIRMLY at this point or it may be difficult to reposition). When you are satisfied with the positioning press down firmly all around the perimeter of the product to ensure a tight seal. Visually inspect to make sure the adhesive is in full contact with the bumper and there are no gaps.
Do not wash vehicle or expose to rain for 24 hours after installation.