Product Description
Description
Premium rear car bumper protection for your parked vehicle. Provides a cushioned barrier from minor parking bumps a common cause of bumper scratches, chips and nicks. 3.6 Model is best for vehicles with smaller trunk space. The 2" hi-density foam is covered in a rubber like fabric covering for outdoor or indoor car bumper protection. Note: For Parked Vehicles Only!
The ParkingArmor 3.6 is hands down the best and most effective rear car bumper protector on the market. The 2" thick foam core is lightweight and perfect for cushioning parking bumps. Weather resistant rubber-like material is suitable for outdoor street parking as well as parking garages.
Specs
Overall width = 36 inches
Height = 12 inches
Distance between straps = 24 inches
Length of straps = 28 inches
Features
36" x 12" Bumper Protection Area
*** WEATHER RESISTANT RUBBER MATERIAL ***
Waterproof Steel Reinforced Straps - SRS Straps (Helps Deter Theft)
2" EXTRA Thick Hi-Density Foam Core - ULTRA BRITE Silver Safety Strip
Soft Anti-Skid Foam Pads Behind Trunk Straps (Soft On Paint Finish)
"Flex-Body" Structure - Allows Parking Armor To Flex Around the Contours of Your Bumper
Ever Brite Safety Reflector
Universal Fit – Works with most vehicles
---
Weather Resistant
Despite what most people think, not all bumper guards are alike. Parking Armor is made of an industrial coated material, resistant to rain, snow and sleet. Parking Armor is all about quality, made of an all weather rubber-like coated material, Parking Armor stays flexible even in coldest weather.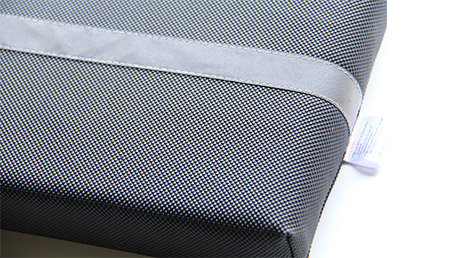 Turtle Tough Material
Parking Armor has a durable weather-resistant exterior, similar to that of a turtle's shell, protecting it from the elements and providing maximum coverage for your bumper. With a micro textured coating, ParkingArmor is resistant to not only the elements, but dirt and debris build up too.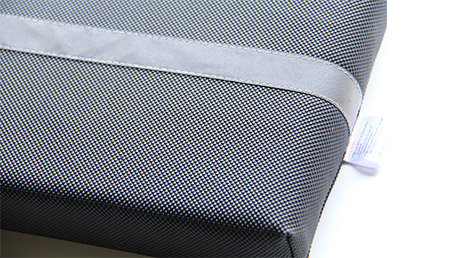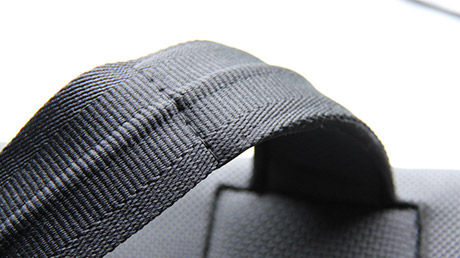 Steel Reinforced Straps (SRS)
For added security there is a vinyl coated steel cable embedded inside the heavy-duty trunk straps of the ParkingArmor. The straps are then triple stitched for durability. Traditional scissors or knives cannot cut the steel reinforced straps on the Parking Armor, so you can park with ease on crowded city streets.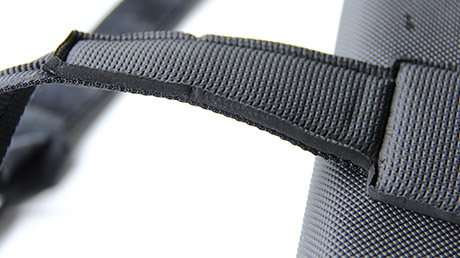 Soft Touch Strap Pads
Parking Armor trunk straps have 2" x 4" soft foam rubber pads on the straps. The pads provide a cushioned surface and raise the straps off the bumper. By raising the straps off the bumper, the soft strap pads add an additional barrier layer between the strap fabric and the vehicle bumper.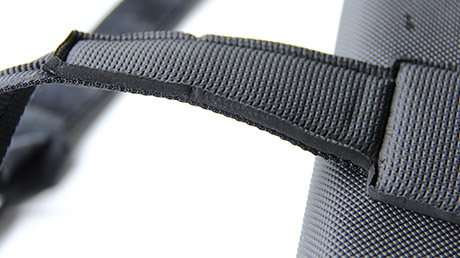 High Intensity Reflector
Using only the best quality products, ParkingArmor incorporates a full-length reflector, which provides increased vehicle visibility and better durability. The reflector is extra bright and runs the full length of the ParkingArmor, so it provides better illumination and vehicle visibility when parked on dark roads or during emergency stops.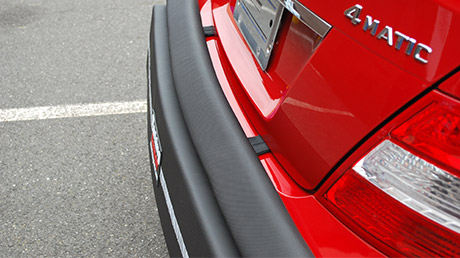 Conforms to Bumper
ParkingArmor is composed of an industrial strength hi-impact foam core. The flexibility of the foam enables the ParkingArmor to conform to the shape of the vehicle's bumper once the trunk is closed.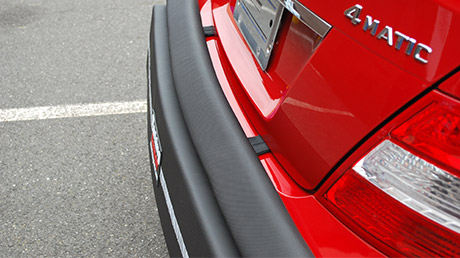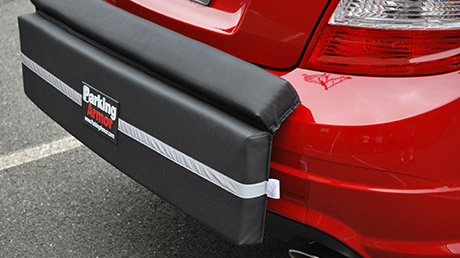 Flex Hinge System
Designed with a Flex Hinge System, the ParkingArmor is able to bend and flex around the contours of the bumper's top edge. Once curved around the top edge, the flex hinge system allows the ParkingArmor to sit flush with the body of the bumper.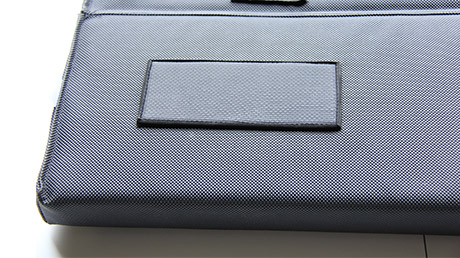 Soft Impact Pads
ParkingArmor comes with an added layer of impact protection, soft foam rubber impact cushions in strategic locations on the back of the product. The impact pads provide an added cushioned surface between the product and the bumper, best able to absorb impact from minor parking bumps.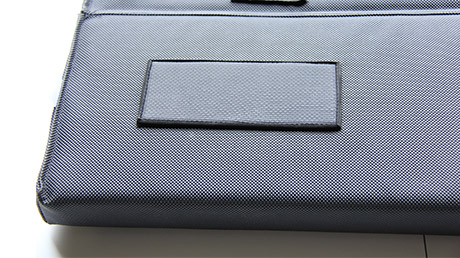 ---
All Weather Material

UV resistant and weather rated

WaterProof Straps

Steel Reinforced

Hi-Density Foam Core

Extra thick protection

Anti-Skid Foam Pads

Keeps everything in palce

Flex Body Structure

Does not crack like plastic

Universal fit

Fits most vehicles

Available In 3 Sizes

Maximum rear bumper protection
Installation
STEP 1
Open your trunk and adhere the Velcro end of the strap to the carpet lining.*
STEP 2
Center Parking Armor on the rear bumper and adjust straps as needed. Product should always be positioned above the rear exhaust pipes. DO NOT USE product if it may come in contact or block vehicle's exhaust pipes.
STEP 3
Before driving return Parking Armor inside the trunk (never drive and/or operate vehicle with product attached). Parking Armor is designed to be used with parked vehicles only.
SPECIAL INSTALL:
* If velcro straps do not stick to the trunk carpet, use the(2) extra velcro stickers provided. You can mount the velcro to any hard plastic surface inside the trunk. Product straps can then attach here.
Fit Guide
Before purchasing a ParkingArmor please consider the following:
TRUNK SPACE
If your trunk space is small order the 3.6 Parking Armor. This will allow the bumperguard to store flat inside the trunk. Measure the inside width of the trunk to ensure it will fit.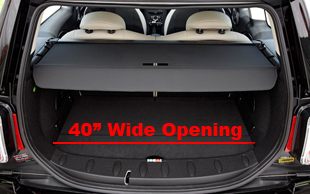 POSITION OF EXHAUST PIPES
The location of the vehicle's exhaust pipes in the bumper is important. Note: the PORSCHE CAYENNE has exhaust pipes high in the bumper. Do not cover or block the vehicle's exhaust ( even after parking the exhaust pipes remain hot and may damage the product voiding any warranty). For a best fit measure the distance between the exhausts and choose a product that would fit between the pipes.

BUMPER MOUNTED REAR LICENSE PLATES
If you plan to park on the street, do not cover your rear license plate with ParkingArmor. or you risk a summons.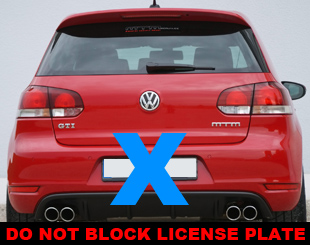 NOT FOR REAR ENGINED VEHICLES
Such as Porsche 911, Ferrari, Lamborghini type vehicles...
*******IF YOU ARE STILL NOT SURE IF PARKING ARMOR IS RIGHT FOR YOU, PLEASE E-MAIL US AT CUSTOMER SERVICE BEFORE PURCHASING…………PLEASE PROVIDE THE MAKE MODEL OF VEHICLE
Product Reviews
Write Review
Parking Amor 3.6

Posted by Charles on Nov 13th 2017

So I've done tons of research for a rear bumper protector. Most of the rubber door mats as I like to call them on the market do very little to protect rear bumper from scratches and dings. And more importantly they are flimsy and look ugly.

This product is made of quality material and ive had it for about a month now. It's 2 inches thick with some sort of dense foam material. Sort of like memory foam but harder. It is encapsulated with a thick black vinyl material that is waterproofed. Now instructions have a disclaimer that warns you not to drive with it on for safety reasons. I get that. I live in NYC so this is a necessity as anyone who lives here would agree.

I don't advocate driving with it on. Follow the instructions installing it properly and you won't have any issues either. I like the fact that it comes with two 4 inch long pieces of Velcro that attaches to the underside of each strap. The Velcro as instructed should be stuck on to the molding or metal frame. stick the Velcro on the inside of vehicle frame body, left and right side of the trunk. This gives the Parking armor better stability and secures it in place. I purchased additional Velcro form local hardware store and added to it on each side for even better security. Additionally I snaked a rope through each end of the straps (each end has a loop in it) and then tied the rope to trunk frame inside for further security. In other words if someone wanted to steal it, they would have to cut the exposed straps. But that would render it useless if they did so it would defeat the purpose.

In closing I have to give it 5 stars and a highly recommend to buy. I wish I had known about this product long ago so I wouldn't have wasted my money on the other useless (floor mat) products. It ain't cheap. But you get what you pay for. And with Parking Amor, you get quality built.

Awesome!!!

Posted by Basil Pinto on Jun 23rd 2016

Very easy to install-took 1 minute. Padding is super high density. Highly Recommend.